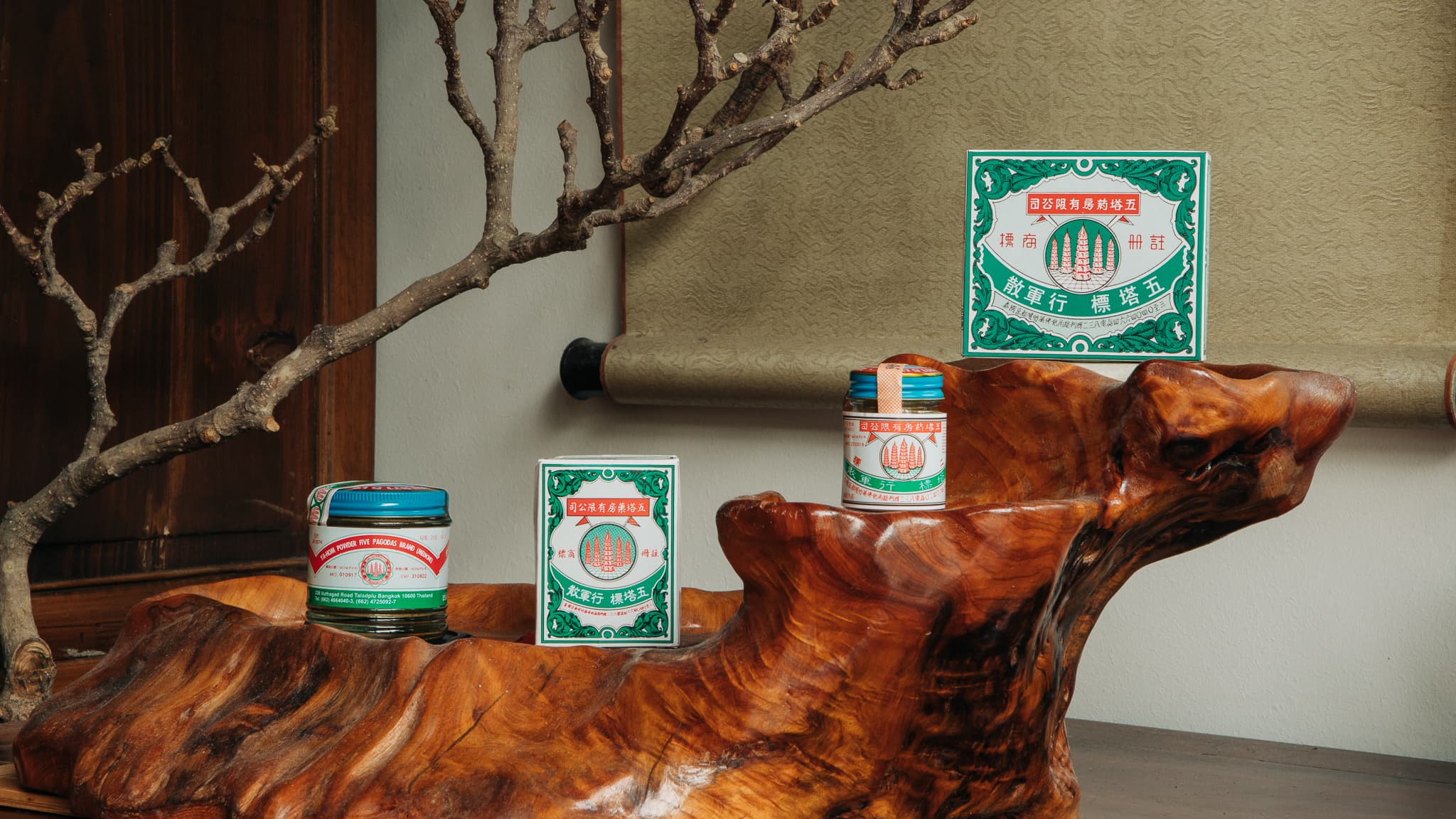 Five Pagodas Ya-Hom Series
Five Pagodas Pharmacy Co., Ltd. was founded by Mr. Hengsakul. The icon of Five Pagodas represents the tremendous contribution the five Hengsakul brothers made to the pharmaceutical industry.

Back in the day, living standards and dietary habits led to widespread gastro-enteristical diseases in the country. This prompted Mr. Hengsakul, a patriot and a benevolent man, to donate to His Majesty's government gastro-enteristical healing powder produced in his pharmacy.
Since this powder was made from traditional Chinese formulas and could be easily taken with water, it worked wonders and was popular with hospitals and military. It became known as the "Ya-Hom Powder" in folklore because it was rumoured to be an essential equipment carried by soldiers during deployment.