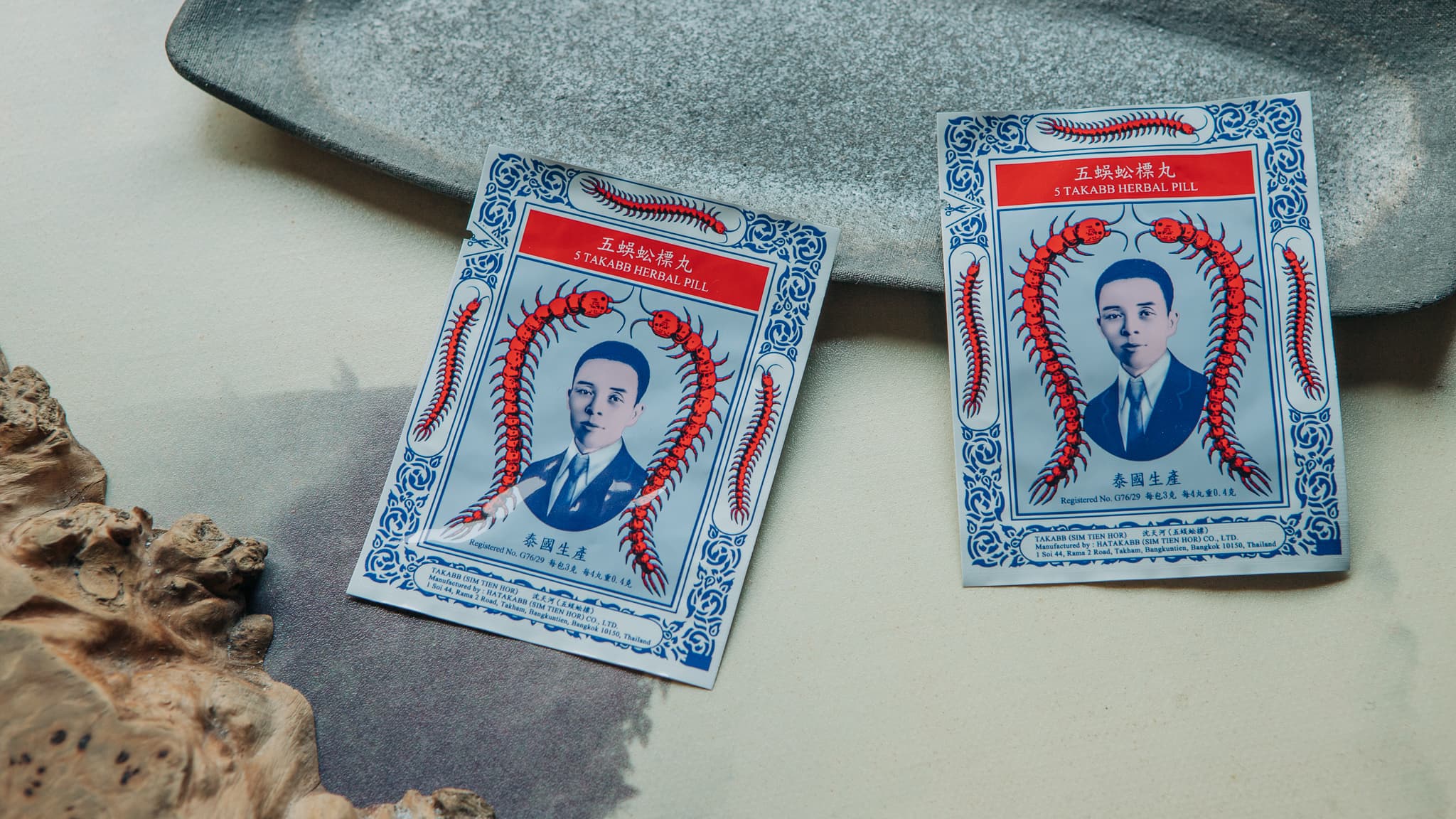 5 Takabb Herbal Pill
Hatakabb (Sim Tien Hor) Company Limited founded more than 80 years ago with the mission to produce high quality products and sell anti-cough pills to Thai consumers.
The company has recognized the importance of establishing production standards equivalent to international standards. By implementing PIC/S GMP standard (PIC/S Good Manufacturing Practice) and by continuously improving the production process.
5 Takabb Herbal Pill has been issued a Chinese medicine registration certificate HKC-16328. The quality and effectiveness have been verified to help relieve coughs and soothe throats.